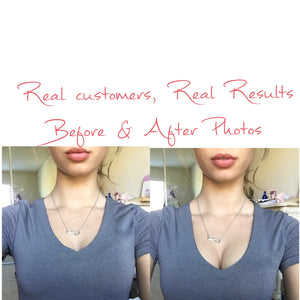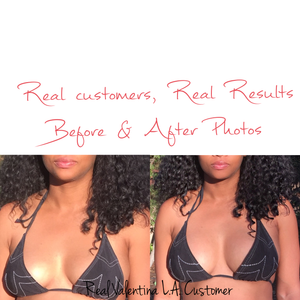 Natural transformation
Instant transformation! Increase up to 2 cup sizes with our Valentina L.A Bra Inserts and add a nice natural curve with Valentina L.A. Padded Panties.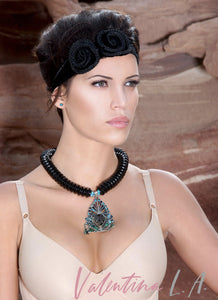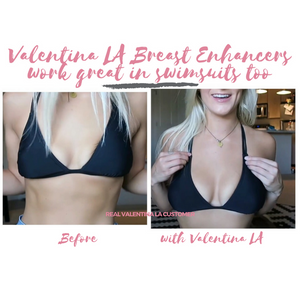 Instant Surgery-Free Options
Whether you are in a bikini, wedding dress or v neck t-shirt...Valentina L.A. Breast Enhancers give you a nice, natural transformation. Say goodbye to bulky padded bras and say hello to our natural shaped easy to insert silicone enhancers for all occasions.
Message from Creator
Valentina L.A. was created here in Los Angeles, CA. I breastfed 4 wonderful children and initially found myself seeking out surgery options also known as a "mommy makeover". I wanted the shape and lift, but not ready to undergo surgery. So, I decided to design a shape that molded to my breast for a natural look with foam I purchased from the fabric store to give me a lift and increase.The homemade creation looked good , but wanted it to have a natural feel to it that felt like my own breast tissue. The obsession began with ensuring it look and feel just right. I professionally designed what we today know as Valentina L.A. Silicone Breast Enhancers. I fell so in love with it, I named the enhancers, Valentina, and had to share with you all. Shortly after creating our breast enhancers, Valentina L.A. Padded Panties were created to give a little more curve to our backside. Valentina L.A. is a labor of love and perfection. Enjoy!
-Gina
Founder of Valentina L.A.